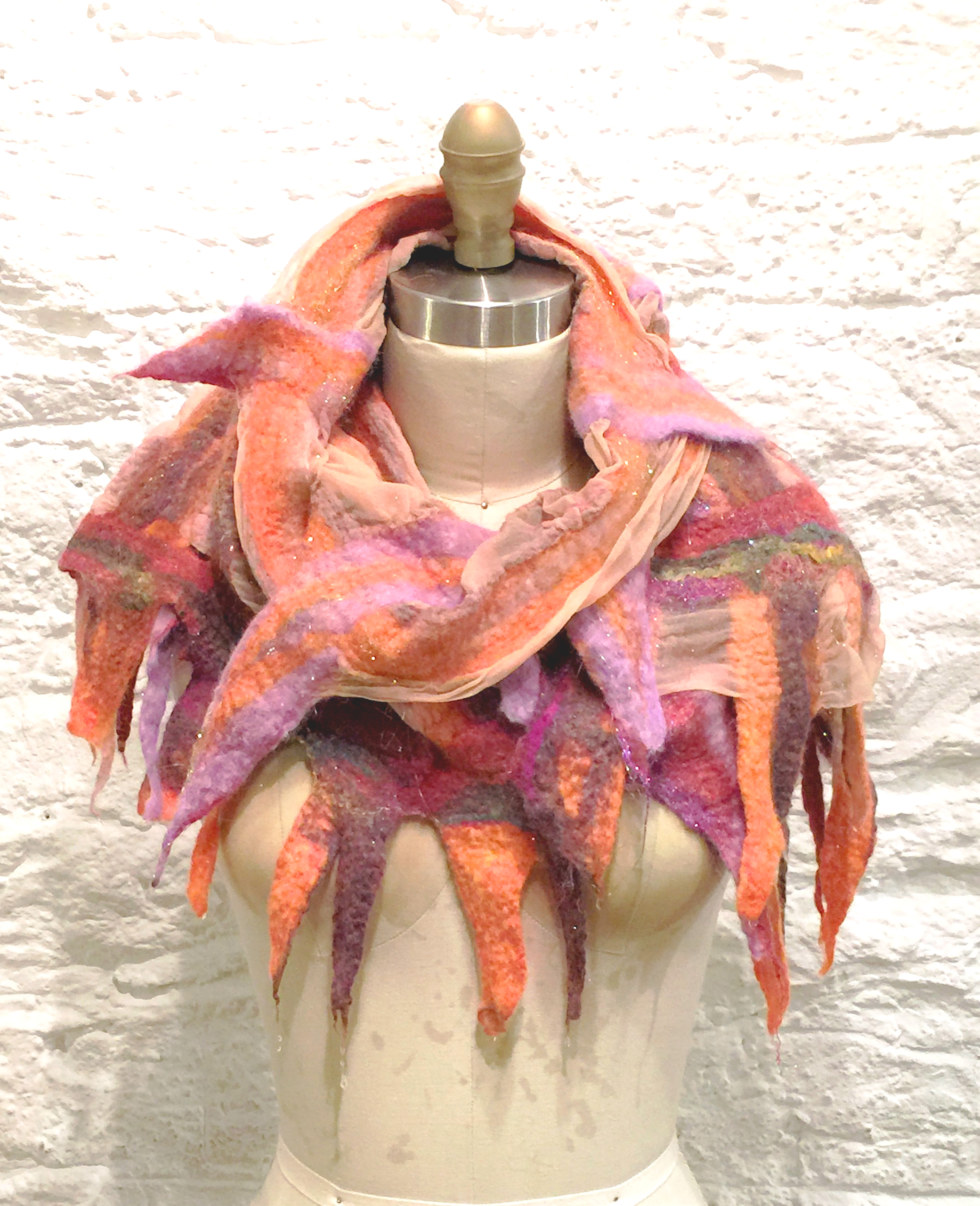 Limited space available in our popular Nuno Felting Workshop!
(Please contact us for waiting list for now.)
Nuno felting is a technique which creates beautiful layered textiles of fabric and natural fibers, inspired by ancient felting processes.
The process of wet felting is a physically laborious process, but we will guide you through to a wonderful result with an adapted technique and as little physical strain as possible. Like a group workout, it's fun to do together. We believe that the end result is beautiful because of the love and the effort put into the cloth's creation. Improvised colors and textures made by nature make us happy. Let's make together with other fiber lovers!
Fee $120
Materials
1 Silk chiffon fabric (72" x 18.5")

Various merino fleece and silk fibers
Note
Some physical work is required.

Bring an apron and rubber sole indoor/outdoor shoes.
Cancellation Policy
72 hours prior : fully refundable or credit toward to other class & services

Less than 72 hours ~24 hours prior : 50% credit toward to other class & services

Less than 24 hours prior to no show : Non refundable