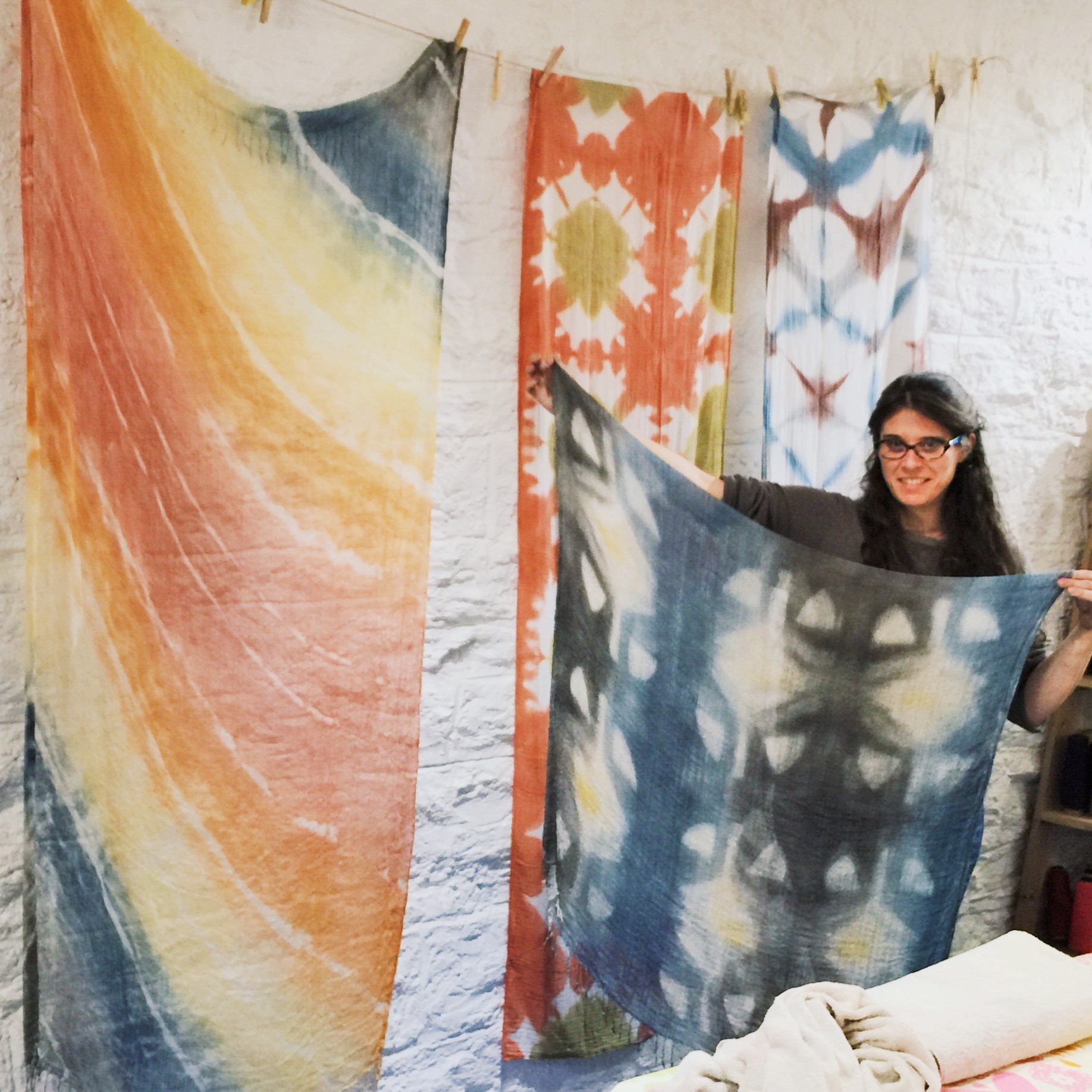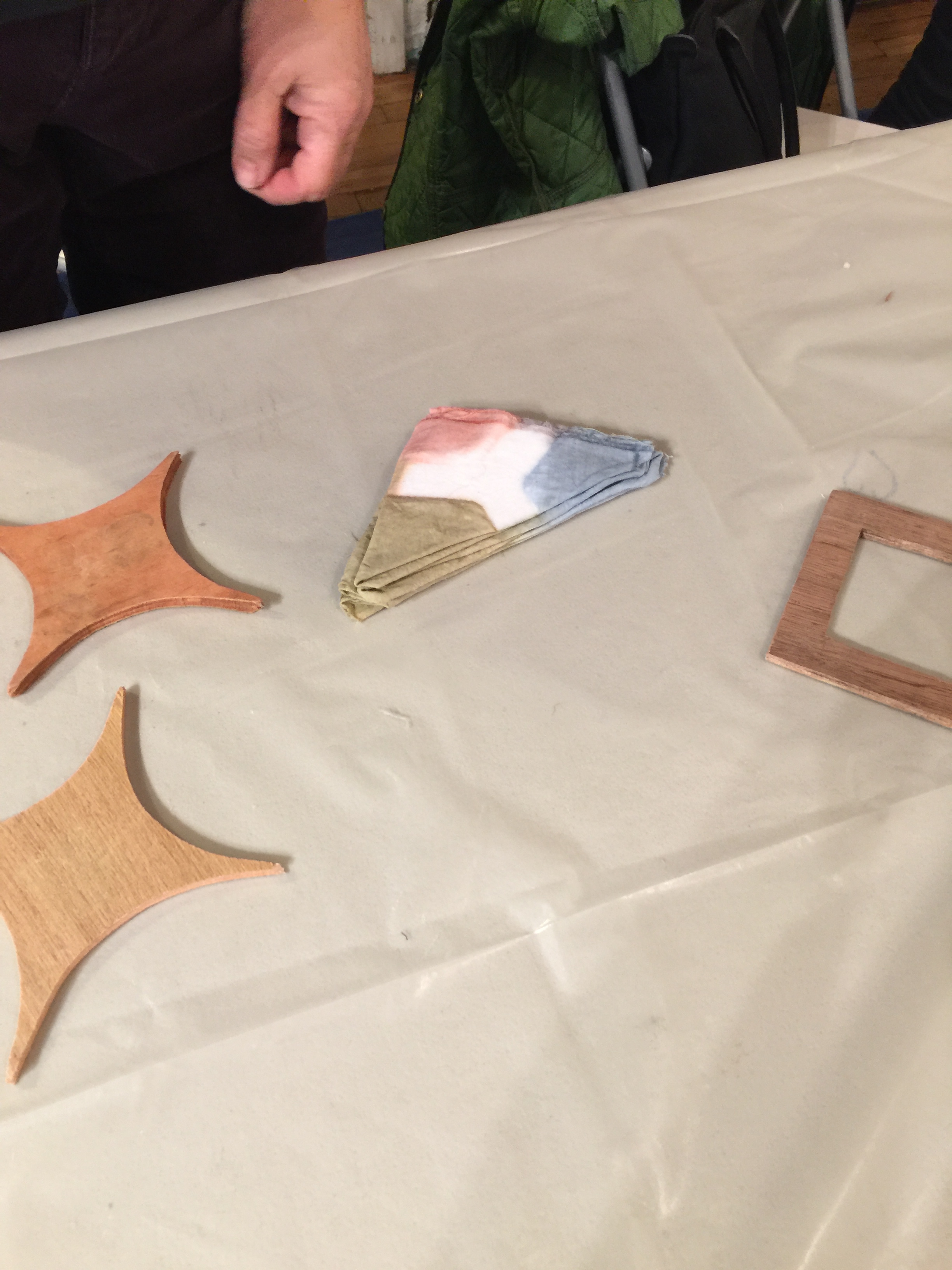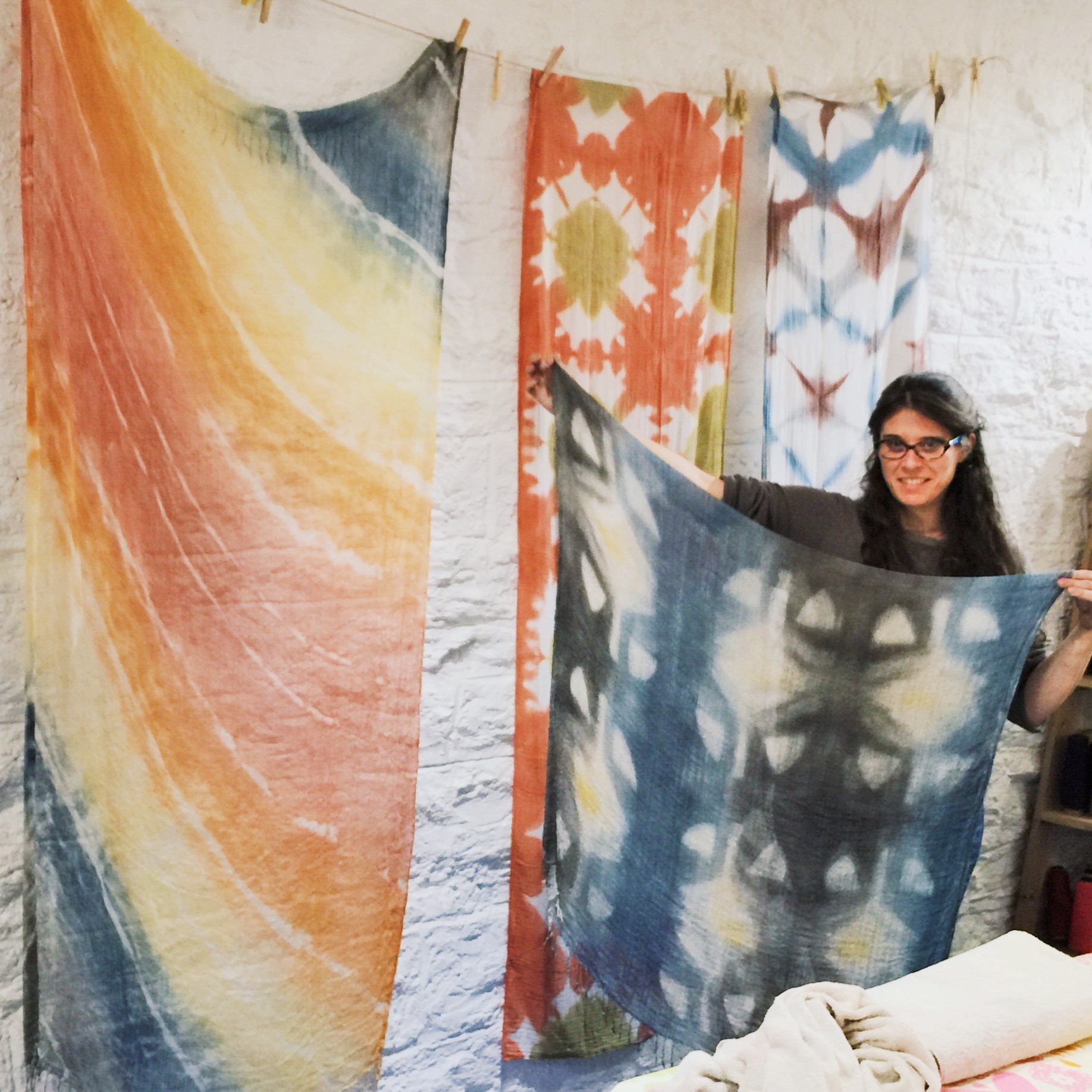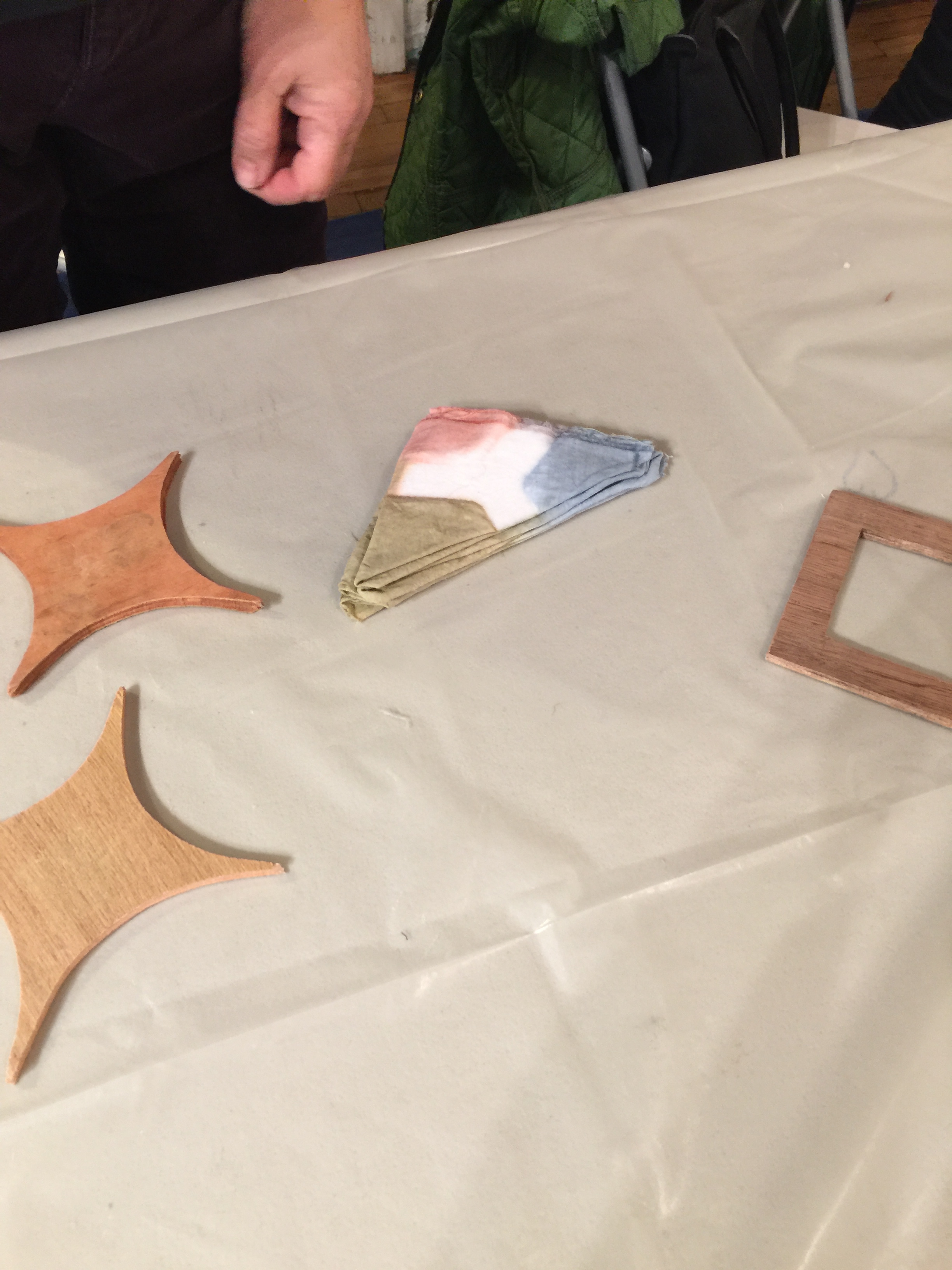 Join the fascinating sustainable dye workshop! The informative lecture about Bengala will be accompanied by a demonstration. In this workshop, you'll learn how to dye fabric with the natural earthy color of Bengala dye to make a fresh home decor! Choose a pattern from various Japanese traditional shibori design. You can freely arrange the patterns with 12 colors of Bengala and indigo blue. We provide a 36" x 1 yard Linen/Rayon fabric. The finished fabric will be perfect for a table runner, placemats, a pillowcase, etc. Non-toxic dye. No gloves necessary.

Fee & Materials: $100
We supply 12 colors of Bengala plus Aijozome-Indigo color in the workshop. And a 36"x 1 yard fabric (Linen 55% Rayon 45%) can be cut to your own size.
Workshop Cancellation Policy : if you cancel...,
48 hours prior : fully refundable or credit toward to other class & services
1 day advance : 50% credit toward to other class & services
No show at venue : Non refundable