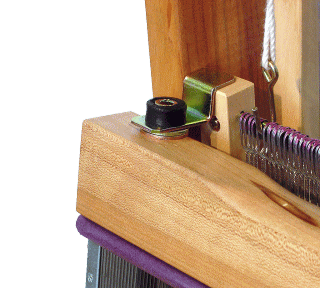 Hand Switcher and Weight
A weaver can switch the harness using only hands. An optional weight is available (purchased separately) to attach to the back harness, allowing the easy switching of sheds while weaving with only hands.
Hand Switcher: $24
Weight : $50
This item is currently out of stock and order in advance required. Please allow 1~2 months for the delivery.